Website Development Company in Jaipur
Our marketing teams are curious to know about the following things-
Softhunters is the best Website Development Company in Jaipur that has experts in its team that help the organization to develop online business for its brand visibility. Be it of any scale either small, medium, or large by developing creative business websites using the latest web technologies.
Get Connected with us for best web development agency in Jaipur to hire web developers and eCommerce experts for business websites. We are one of the creative & Google-friendly business website development company in Jaipur. Entrepreneurs searching for the website developers or web development company from across the globe can connect with us instanly by filling enquiry form and our dedictaed team will get back to you in next minute.
Business webmasters or Business Owners around the world from Australia, New Zealand, Ireland, Canada, USA, Europe, France, Germany Searching for the best business website developers and creative website development agency, then contact Softhunters, a website development agency in Jaipur which has worked for clients from all those geographical areas across the world. Worldwide clients can glance over at our present and old clients' reviews at our testimonials section to know more about us. Our main aim being a website development company in Jaipur is to satisfy clients with best website development solutions under any web technology in PHP and ASP Dot Net.
Our Process: We Know what Clients want!
Our Website development company in jaipur develop fully functional ecommerce business websites and static as well as dynamic business websites. We feel privileged helping online customers to increase their business product awareness and knowledge of clients for online business.

We also develop customized business websites having communication friendly options to help business owners to communicate with online customers in a user-friendly manner. We equip a team of website development experts with web designers aims to develop Ecommerce, Static and Dynamic business websites for clients around the world to impress online customers in the very first impression.

Apart from design and development, quality is our third niche that we serve in. We make sure that the customer would never need to come back for any rectification. But we desire that they come back for further modification and growth.

We as a website development agency in Jaipur are responsible for the website and software testing and to check whether it is working properly or not.
Website Development Services in Jaipur
We serve for those services that could shape your idea into reality. Development sector has multifold platforms and we try to keep our wings in almost every place there for being a leading website development company in jaipur.
Php development is one of our primary niches being a full-fledged web development company in Jaipur. We have completed more than 100 successful projects on this platform and yet have the most in numbers for the same.
An open source framework of Php used for rapid development and functionalities like email service, file uploading to the website, etc. We have dedicated experts for the rarest platforms of development be it then Codeigniter, or any other.
One of the most famous frameworks of Php for its MVC pattern. We possess Laravel developers with more than 6 years of experience that keeps us leading on the queue of best web development companies nearby us in Jaipur.
With the concepts of Ruby on Rails, CakePhp is again an open source framework written on Php. Softhunters has expertise in Php's all the frameworks that are effectively popular across the globe.
Who requires an introduction to such a platform of development which has more than fifty percent of websites built on it all over the world. It also has a contribution in bringing Softhunters in the list of best web development agencies in Jaipur.
An ideal framework of Php is considered as one of the best ones for eCommerce development. It is one of the latest and typical web development platforms with not so many experts around.
We expertise in both the prevalent dimensions as ASP.net and .net MVC as a renowned .net development company in Jaipur. It is a platform that is compatible in both local and cloud based servers which is why it is in demand yet after its innovation.
With the first ever Model-view-control structure of development, .net had brought up this framework and has been ruling since 2002. Softhunters as an ideal web development agency possesses an expertise in this to sustain in the race of best developers
ASP.net is a server-side web application platform used to build dynamic projects especially on Php. It is not a limited framework and hence allows a developer to use the other .net languages like VB, C#, etc
Softhunters acquires an entire team for eCommerce development along with eCommerce experts for being an all-rounder website development agency of Jaipur. Ecommerce development is one of the most prevalent development sectors in website development and cannot be left unserved anyway.
Content Management Systems are the solutions for most entrepreneurs today and therefore, Softhunters provides all the CMS based solutions to keep its tag sustained for the best web development agency in Jaipur be it then Laravel, Joomla, Magento, WordPress, Drupal, or any other.

The Talent & Track Record makes us the best Digital Marketing Company in Jaipur.
HIRE BEST DIGITAL MARKETING AGENCY IN JAIPUR
You may hire a mobile app development team as well as an individual developer for a particular platform for your business application from Softhunters. Consult and hire one through this email.
Why We Are The Best Website Development Agency In Jaipur?
The reason being the best or one of the best could not be certainly stated but the reviews that customers have left could better describe the same.
Reliable Code of Script
Payment Feature

On Time Project Delivery

24*7 Supports
What Our Customers Say About Us?
Our customers had left a few words for us. Check'em out and go ahead with some more belief on us for your project.
I had no idea about how to leverage my social media profile and it has become a successful community of hundreds of my customers today with their expertise. Great Digital Marketing company in jaipur to work with...
From Consultancy to the execution, i have received very responsive behaviour from them. Tech support was there almost every time. It's good to go and they are onbe of the best digital marketing agency in jaipur.
The services around and handling of social media was appreciable in my project. I can say that the team is hard working and the leader must have in-depth knowledge of social media networking.
Some people have no technical awareness and had to rely completely on the firm they choose for transformation of their idea into a business model and then into a business literally. I did on Softhunters and I got everything from free Consultancy to the final execution here.
How long would it take you to make your business popular in the market as well as having an equally technical sound. Softhunters took way less than my expectations and supported brilliantly in the marketing sector as well despite being a web development company in Jaipur.
I had nice interaction and experiences working with you guys. Kudos to your team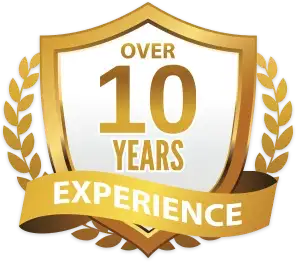 Want to discuss your project?
Your Submission has been sent