Start your brand's digital transformation with our phonegap app development services
Top-Notch PhoneGap Solutions for Your Business
PhoneGap is the application through which one can develop mobile apps and framework. It acts as a bridge to fill the gap between users and their Android devices. It is a framework which also suits all distinguish mobile applications platform. This is the perfect solution for creating applications that can run on different devices having the same code base. This is like a cross-platform for apps that can use web technologies which is already in-built.
PhoneGap is compatible with various types of mobile platforms as it requires coding only one time. Softhunters is a renowned Phone Gap App Development Company in Jaipur, India. We have delivered many types of app in the strongest way of performing multi purposes. It is an interesting and efficient platform for developing applications for mobile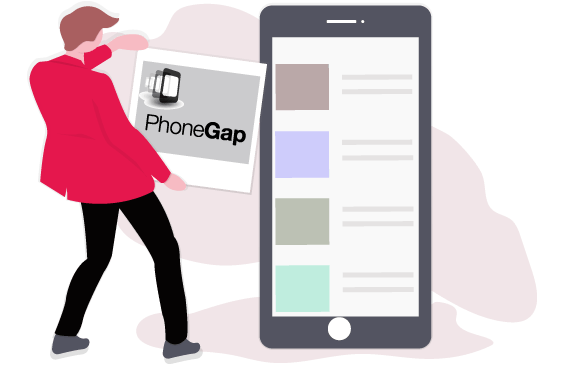 Softhunters Technology Pvt. Ltd. is also known as the best PhoneGap App Development Agency in Jaipur as our team focuses to cater the demands of client's to increase the popularity of their business's brand in the market.
Our PhoneGap Development Services

We have the talent and the track record 
HIRE Mobile App Development Team
You may hire our team of digital marketing or a digital marketing expert only as well. We provide best digital marketing services in jaipur at pocket friendly prices to suits everyones budget.
Why We Are The Best Mobile App Development Company In Jaipur
This could be understood through our testimonial section as we would better prefer to showcase rather than just writing on words about us. Moreover, below are some of our qualities and deliverables which help us to be the best digital marketing company in the industry.
Reliable Code of Script
Payment Feature

On Time Project Delivery

24*7 Supports
What Our Customers Say About Us?
Our customers had left a few words for us. Check'em out and go ahead with some more belief on us for your project.
I had no idea about how to leverage my social media profile and it has become a successful community of hundreds of my customers today with their expertise. Great Digital Marketing company in jaipur to work with...
From Consultancy to the execution, i have received very responsive behaviour from them. Tech support was there almost every time. It's good to go and they are onbe of the best digital marketing agency in jaipur.
The services around and handling of social media was appreciable in my project. I can say that the team is hard working and the leader must have in-depth knowledge of social media networking.
Some people have no technical awareness and had to rely completely on the firm they choose for transformation of their idea into a business model and then into a business literally. I did on Softhunters and I got everything from free Consultancy to the final execution here.
How long would it take you to make your business popular in the market as well as having an equally technical sound. Softhunters took way less than my expectations and supported brilliantly in the marketing sector as well despite being a web development company in Jaipur.
I had nice interaction and experiences working with you guys. Kudos to your team